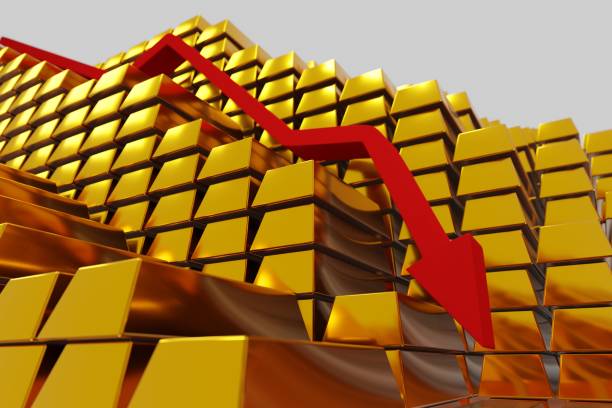 Gold prices dipped to $1,730 an ounce on July 12, 2022  – the lowest drop in 9 months, while silver prices declined to their lowest finish at 18.89 since July 2020. 
The Reason?
The shimmer from precious metals faded quickly in the second half of the year, with prices falling hard as they progressed last March. Gold hovers at its lowest trading price as investors shifted to dollars as a hedge against the persistent inflation and fears of recession. Meanwhile, silver prices decreased to their 23-month all-time low as fears about demand in China continue to grow with Covid-19 restrictions and skyrocketing inflation spooked investors from the non-yielding commodity. 
Anticipated aggressive interest rate hikes from the Federal Reserve also add pressure to the precious metals market. Stronger than expected job growth and upcoming inflation report could entail further strengthening of the monetary policy by the central bank.
Raphael Bostic, Atlanta Fed president, said to Reuters the lack of improvement in month-to-month strides of price increase may cause another 0.75 percentage hike in the base rate in the coming month. "The data that came in the last several months really pointed to a need for us to get closer to that neutral stance faster," Bostic said in the report.
Meanwhile, Esther George, president of Kansas Fed Bank, warns against raising interest rates abruptly may cause oversteering, pressuring the economy and financial markets. "This is already a historically swift pace of rate increases for households and businesses to adapt to, and more abrupt changes in interest rates could create strains, either in the economy or financial markets," she explained in a Bloomberg article. 
What the Experts are Saying
As precious metals commodities continue to weaken and fears of slowing economic growth batter markets, several experts are saying the gold prices may continue to slide down.
The latest complexities in market dynamics, declining equity yields, and prices "suggest the markets are banking on a recession,"  said FxPro Senior Market Analyst, Alex Kuptsikevich in a MarketWatch report. 
April Data shows that the ISM barometer of American factories declined by 1.7% points to a month low of 55.4% – another sign the US economy is slowing.
Meanwhile, central banks continue to put pressure on the persisting inflation by speeding up monetary policy restrictions. Kuptsikevich added that in such an environment, gold demands are expected to decline in the coming weeks. 
Analysts from Commerzbank said the easing of China's Covid-19 lockdowns in Shanghai failed to reinforce the market for copper, which has been trading at its lowest in 17 months, while fears of the recession continue to weigh on the metal industry. 
Besides the declining gold price, silver markets are experiencing a faster downturn with the weakening base metals prices. The reason behind this is that silver has a dual attribute of being an investment and industrial metal, said Commerzbank analysts.  
What Happens Next? 
Although precious metal prices have been dropping from their highs and the upside to the silver market seems blurry, many analysts remain positive with the gold market. Possible tailwinds could emanate in the form of growing geopolitical tensions from the escalating Russia-Ukraine war and US-China relations, negative real interest rates, and struggling equities, analysts said.