Gold steadied at $1,710 an ounce on July 21, 2022 but remained close to its lowest levels, facing constant pressure from stronger dollar value and aggressive monetary tightening. The metal also failed to sustain a stable sell-off even as the dollar retreated which analysts noted as a sign of weakness with anticipation of a further decline in gold prices.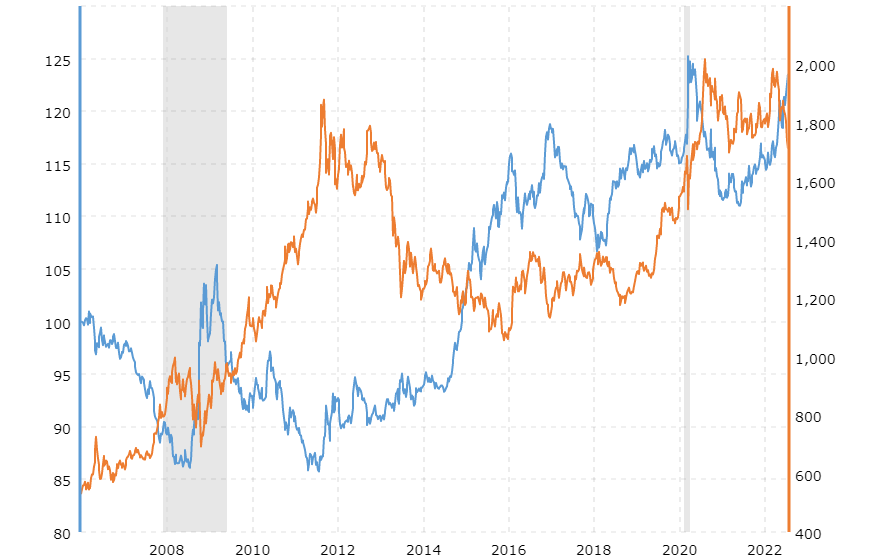 Source: Macrotrends
Fears about a possible global economic downturn made investors turn in folds to the greenback, with already over a 2% increase this month. That dented bullion demand despite an easing in US Treasury yields in the previous weeks.
With continuous stiffening in US inflation, Federal Reserve officials have signaled they will likely stick with a 75 bps interest rate hike (rather than the originally planned 100 bps) at their 26th and 27th July meeting, while  European Central Bank officials are considering a bigger 50 bps interest rate increase on their July 21st meeting, as Reuters reported. Experts estimate the June 8.8% CPI seen from a year ago to hit a new four-decade high.
Although the gold market seems to have a positive movement this week, experts say this may be a temporary hike. Ilya Spivak of DailyFX says it is most likely because the Fed opted for 75 bps instead of a 100 bps increase. "It would be silly to say that 75 basis points is dovish, but there is a risk here that the Fed does something that's objectively big, like 75, but gold rallies because it's not 100," Spivak commented. 
Liberum Capital analyst, Tom Price says Gold is not experiencing any major fluctuations because the "institutional dudes" are just waiting for another FOMC (Federal Open Market Committee) meeting.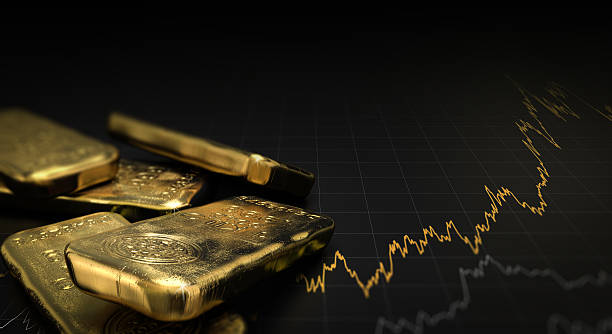 The bullion market has been riding on a roller-coaster since the Russia-Ukraine war spurred a rally in the market, with gold selling above the $2,000 level in March – a short-lived momentum as skyrocketing inflation prompted central banks to pursue aggressive interest rate hikes. In recent weeks, investors have turned from holding bullion ETFs. 
Carsten Fritsch, an analyst from Commerzbank AG, says any lasting rise in the gold market has been cut off not just by the US dollar, but by the ongoing and significant ETF outflows as well. Fritsch noted, "The gold ETFs tracked by Bloomberg registered outflows of 29 tons last week, their most pronounced in eight weeks and the fourth week in a row (at a growing speed)."
Trading Economics analysts anticipate the gold market to continue trading at its lowest level, forecasting $1,687 per ounce nearing the quarter end and declining to as much as $1,630 in 12 months' time. 
Meanwhile, the US Dollar index has been seeing a pullback at the $107 level. A balanced movement is seen in the Asian session trading at a range of $106.64 to $106.75.In the recent week, the dollar has been shedding more than 2.60%, failing to sustain its 19-year high of $109 in the earlier weeks.
Although this seems like a positive outlook for the bullion market, analysts say gold prices may stay dim for the rest of the month with expectations of other major central banks catching up with the Fed's monetary tightening path.