Apply Online for
Quick Approval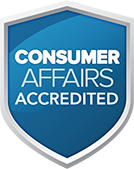 How Direct Title Loans Work
Step by step how title loans work

It takes about 1 minute or less to fill out the title loans application on this website. Don't worry your information is safe and secure.

After the application for the title loan was sent to our account handlers you will be directed to a webpage. This gives you an option to call in or chat with us directly.  We will already have your information and can tell you how much your vehicle is worth for the loan amount. 

You will need the following:
Govt. issued photo ID
Free and Clean Title
Three references not related to you
Insurance (some states require this but not all)
Social Security Card (or a Document on which your name and SSN both are listed)
Pictures of your car (all 4 sides including VIN and Odometer).
We will do some of the help here if you're having trouble locating some of these things.

By this phase we have already gathered all the information we need from you. Our lenders get to crunching numbers and will give you all the details about the loan amount and financing.  If you can provide the items above you're in good shape.
Information you already provided plus the VIN:
Year
Make
Model
Mileage
Trim package and extras you have added since purchase such as aftermarket items (frequently overlooked and could make a difference between the vehicle not being qualified or not)
If you know the VIN number of your car, this will make it much easier and much more accurate to get the correct value.

During the finalization phase you will have to certify some documents. We can do this electronically from the comfort of your home or office. 

There are a bunch of ways we can get you the money for your title loan. 
Come directly to the office location.
Go to a partner store. These are usually check cashing or money exchange centers.
If the state allows it, have a notary public meet you at a place of your choosing.
Have it wired to your bank account (same day)
Have it ACH'ed to your account (next day)

Frequently Asked Questions About Title Loans
Things you might want to know about a title loan
Find out how much you can get by filling out the title loans application on this page!  It's as easy as 1,2,3.  Getting approved in Orlando, Florida has never been this easy! Put cash in your pocket today and get the relief you need.  The best thing about a title loan besides getting cash in your hand today is that you get to keep your car!
Direct Title Loans - Testimonials
Working with Direct Title Loans was so easy. I applied on the website and within a couple minutes I was speaking with a representative about my loan for my car title. I got the money that day!
Needed cash fast and didn't have any other assets besides my car. As soon as I found out that I got to keep my car and get the money I was in! Thanks Direct Title Loans.
It was right before Christmas and my husband got injured. We needed money to make our holiday a happy and joyous time for the kids. I went to Google and found Direct Title Loans. I decided to see what i could get approved for.
I went to Direct Title Loans to get my down payment for my new apartment. I knew that since I was starting my new job that I would be able to pay it back. Thanks!