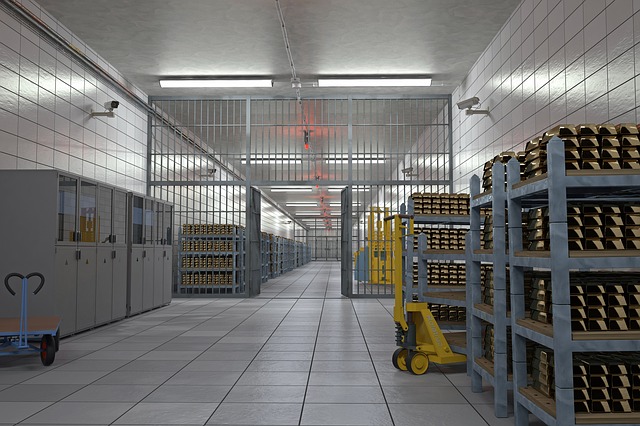 Central banks are looking to increase their gold reserve holdings in the next 12 months as worries about the global financial crisis continue to swell, a survey by the World Gold Council reveals.  
With almost 35,600 tonnes in the 1st quarter, central bank vaults are currently amassing the largest gold holdings since 1992. Meanwhile, highlights of the WGC survey between 23 February and 29 April showed that total reserve levels are 74% higher than five years ago, a considerable increase from the previous year's 68% record, and 2020's 53% mark. 
Likewise, the June survey shows a promising outlook for gold reserves with 25% of respondents intending to add more bullion to their holdings. That's a 4% increase from last year. 
Various factors point to this recent gold hoarding: chiefly due to fears of inflation, but also risks stemming from the escalating war in Ukraine and anticipated reforms in the international monetary system.
In the long term, central banks believe that gold and Chinese renminbi would see a positive improvement as a proportion of reserves, both at the expense of the euro and dollar.  Further, as emerging economies have been highly dependent on the US dollar, its hedging function against foreign currency has weakened over the years. Gold, on the other hand, offers a better protective function. According to the Foundation for Economic Education, the US dollar has lost 92% of its purchasing power against gold since the 1930s. 
Overall, 61% of respondents anticipate an increase in the global gold reserves for the current year, up from 52% in the previous year. Majority of this growth can be associated with emerging markets and developing economies which were found to be more willing to buy gold as a form of protection against financial crises than advanced economies. 
The Council concluded in their survey note that demand for gold is expected to stay robust for the remaining half of the year, mostly for its purpose as a safe haven. 
"In the face of a more challenging economic and geopolitical environment, central bank gold demand is likely to remain robust, with gold's safe-haven and inflation-hedging qualities serving to foster stronger conviction among central banks towards gold," the council stated. 
Conclusively, gold is still seen as an effective hedge as it usually moves in an inverse pattern to the US currency. This is evident in India and Thailand being the largest buyers of gold, according to a report by the International Monetary Fund.
As central banks anticipate the demand for gold to prosper, and as most market participants look for gold for its safe-haven properties, it is difficult to make an argument against the positive outlook for gold.  
History has had solid evidence of gold performing well in times of market crisis, as it did with the current year. Still, relying on a single asset class to pull themselves in rough times is rarely the strategy of wise investors.
Disclaimer: This content is not a form of financial advice. Investing involves speculation and thus, whatever capital you invest is susceptible to a certain level of risk.


Are you interested in gold investing? For more information, read our Gold IRA ultimate guide.